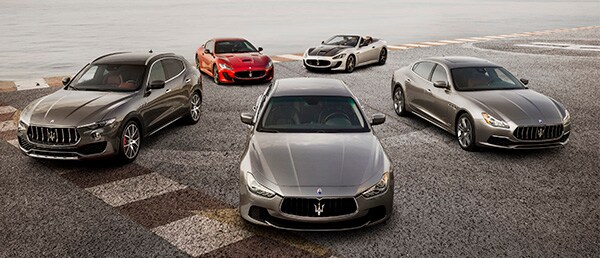 Currently leasing a Porsche, Mercedes Benz, BMW, Lexus, Land Rover, Jaguar, Audi, TESLA, Aston Martin, Rolls Royce, Bentley, Infiniti, Cadillac, Volvo or Acura?
You're closer to a Maserati than you think.
For a limited time, eligible luxury lessees who purchase, lease or finance a new Maserati will receive a credit of up to 6 payments (maximum $1500 per month) on their current lease. No turn-in required.
Ends 4/30/18.